Enjoying the blue sea, white sand, golden sunshine, leaving the cold of the North was the choice of many families at the beginning of this year. Warm sunny beaches are always ideal places to relax not only in the summer but also have a strange attraction at the times that are considered "out of season" of the year.
Safe destinations
It is undeniable that the complicated developments of the Covid-19 epidemic have severely affected tourism activities in many places. However, many families still choose to visit places less affected by the epidemic such as Bali (Indonesia) or Phu Quoc, Khanh Hoa…. (Vietnam). These destinations all have a common feature of a temperate climate with a stable heat base, not affected by the distinctly cold air like the northern provinces.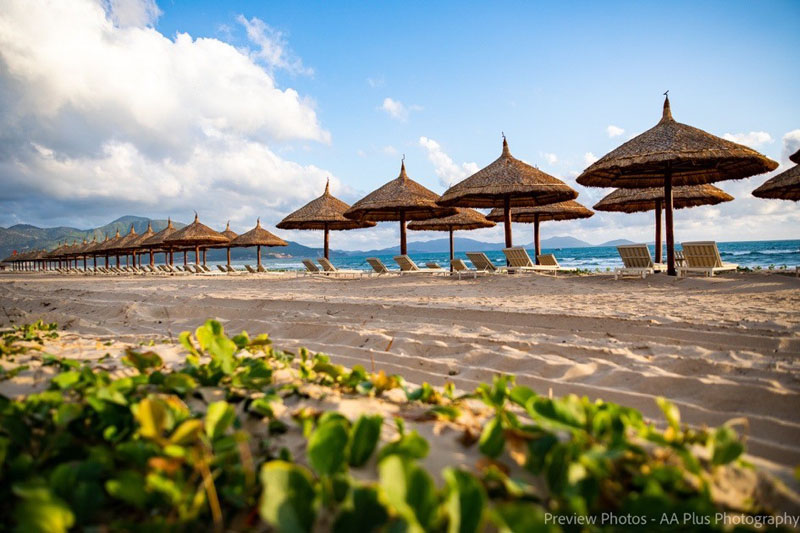 As one of the leading tourist centers in the country, every year Khanh Hoa welcomes millions of visitors from many countries around the world. Facing the bad development of the Covid-19 epidemic, Khanh Hoa province has taken timely response measures such as suspending receiving visitors from some epidemic areas and tightly controlling the epidemic situation in the locality.
Up to this point, the number of tourists in Khanh Hoa mainly from Russia and domestic Vietnamese tourists. In 2019 alone, the province welcomed 463,000 Russian visitors, making the country the second largest international tourist market in Khanh Hoa. With the "absence" of tourists from the epidemic zone, Khanh Hoa beach tourism is becoming the choice of many Vietnamese families in the heart of Covid-19 storm.
Travel wisely - enjoy a great seaside vacation
Spring is not the peak tourist time of the year, plus the influence caused by Covid-19 makes tourist density at the locations somewhat quiet. Therefore, choosing to travel at this time helps avoid the overcrowding and crowded conditions commonly seen in the summer. In addition, young children will have a safe space to play and relax instead of an enclosed space around four walls or "fall" into video games.
Also during this period, many airlines actively "launched" airline tickets with unprecedented preferential prices. In localities with developed marine tourism such as Nha Trang or Cam Ranh, many high-end hotels and resorts also offer diversified resort incentives to serve tourists.

During the Covid-19 translation, many families tend to worry about going to crowded tourist destinations. Therefore, choosing self-contained resorts, integrating all entertainment activities is a smart plan. This both ensures a comfortable accommodation space, while meeting the need for entertainment and relaxation without moving to crowded tourist areas.
ALMA resort to Bai Dai, North Cam Ranh peninsula (Khanh Hoa) is one of the "all-in-one" resort locations (all in one) that attracts the attention of many families in the near future. here.
With an all-in-one self-contained resort model, ALMA resort provides diverse entertainment facilities, suitable for families who are "afraid" of moving a lot. No need to travel to crowded tourist destinations, customers can enjoy 5-star facilities right at ALMA, including water parks, golf courses, movie theaters, children's play areas. children, international bars and restaurants.
ALMA resort owns a private water park and 13 swimming pools with a variety of sizes using modern filtration systems. Every day, the water in swimming pools is cleaned and disinfected to ensure maximum safety for users.
During this time, ALMA quickly implemented a systematic and systematic anti-epidemic process in accordance with international standards. Therefore, this is a place that many families can rest assured to "choose the face to send gold" for the travel earlier this year.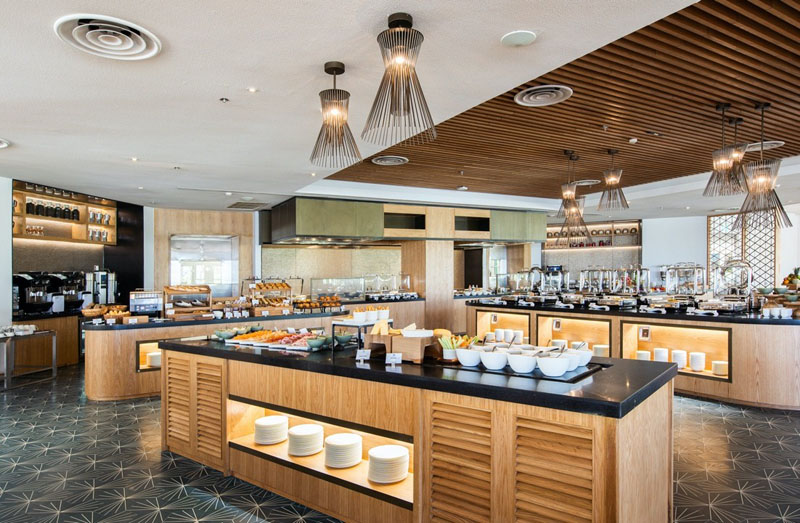 Besides entertainment activities, ALMA also impresses international restaurant chains with culinary styles from many countries around the world. Every day, diners can choose to enjoy different fresh flavors, from the rich seafood dishes at Atlantis Bar & Restaurant to the crispy pizza to be grilled directly at the oven in the stylish restaurant. Italian way, or sushi and sashimi dishes prepared by a Japanese chef at Asiana restaurant.
Enjoy a romantic dinner in the sparkling candlelight on the beach, spend sweet moments at the outdoor cinema or immerse yourself in the clear blue water with a margarita…. ALMA resort offers a great experience for those who are looking for a truly relaxing vacation.
This Spring, instead of "struggling" in worry, equip yourself fully with disease prevention knowledge and carefully consider travel safety criteria to have a complete holiday.