Being ranked in the top of the "luxury, fine" resorts, entering the tourist season in May and June, these resorts in Vietnam are always crowded. Even to be able to book a room here, sometimes you need to plan a few weeks in advance. The reason these resort paradises always attract customers can only be explained by the "value for money" experiences.
Banyan Tree Lang Co Resort
Address: Loc Vinh, Phu Loc, Thua Thien Hue
If you are tired of the familiar resort motif with four surfaces with golden sunshine and blue sea, you should come to Banyan Tree Lang Co to immerse yourself in the wild, majestic mountains and wild villages of Hue. dreamy.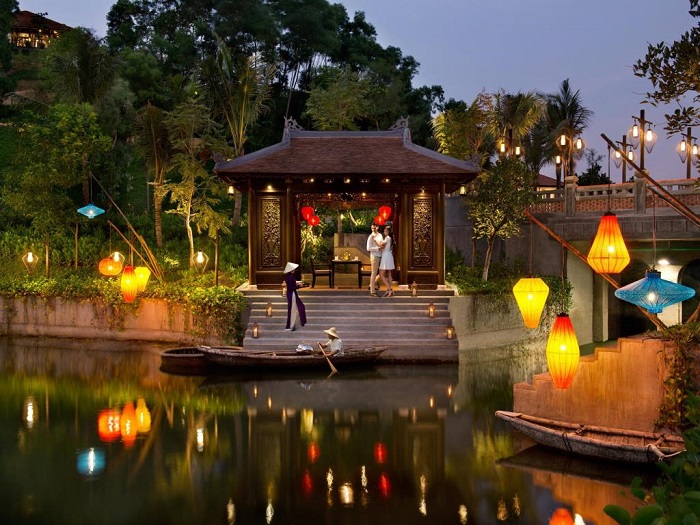 With an impressive design, a harmonious blend of traditional beauty and modern and classy amenities, this beautiful resort in Vietnam will give you a completely different experience, bringing a completely different appearance. Hue communal house in the past.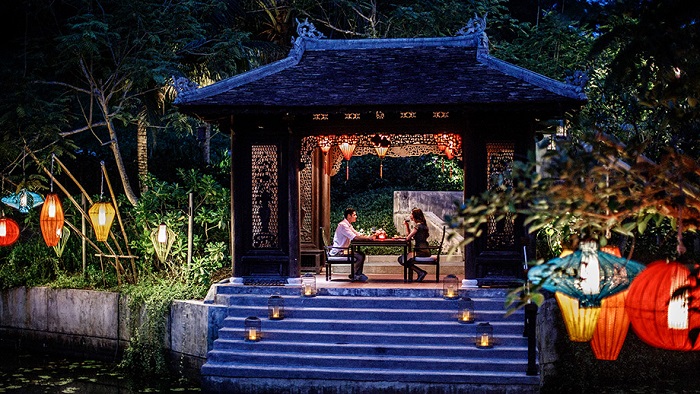 KOI Resort & Spa Hoi An
Address: Cua Dai Beach, Au Co Street, Hoi An, Quang Nam
As one of the new resorts in Hoi An, KOI Resort & Spa is located on an isolated oasis next to the De Vong River. With villas built according to the architecture of ancient Hoi town, this resort will bring you a romantic, luxurious and private resort space.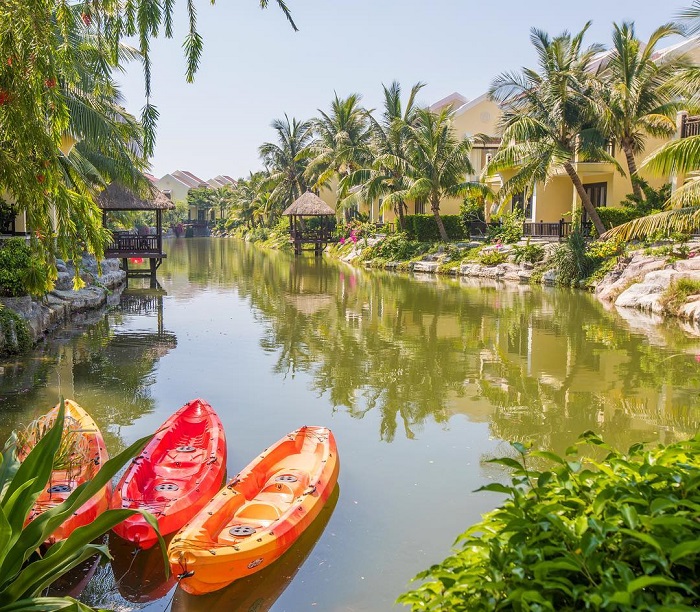 In particular, here, you can participate in many interesting water games such as kayaking, surfing, sailing ... KOI Resort & Spa is also located in a convenient location, helping the itinerary for sightseeing. Famous tourist destinations such as Hoi An ancient town, Cham island, Ngu Hanh Son become very easy.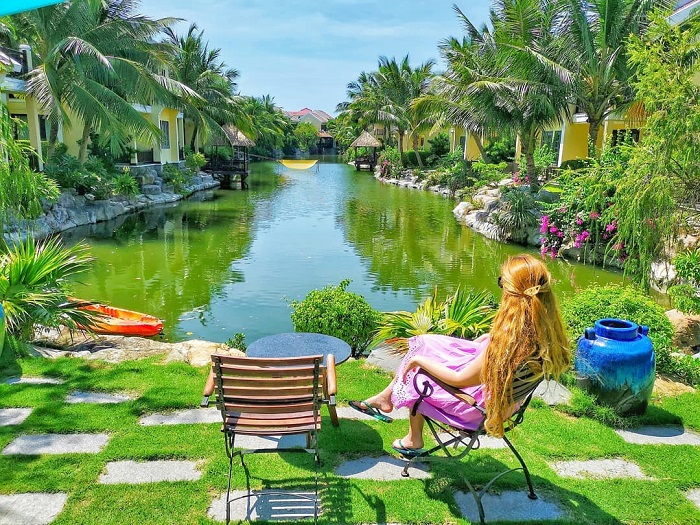 The Nam Hai Resort
Address: Hamlet 1, X. Dien Duong, H. Dien Ban, Quang Nam Province
If you choose Da Nang as a stopover, you must definitely put Nam Hai Resort on your list of destinations, to have a complete holiday. Located on the romantic Ha My beach, Nam Hai Resort is one of the beautiful resorts in Vietnam honored on the resort architecture rankings of international media.
Although the price of the room is in the high "sky", but you will definitely be fascinated by the services like "heaven", they are completely worth the cost you spend. Especially suitable for young couples, Nam Hai resort has a romantic setting, sophisticated room design, privacy and extremely attentive service.
Six Senses Ninh Van Bay Resort
Address: Ninh Van Bay, Ninh Hoa Town, Khanh Hoa Province
As one of the luxury 5-star resorts in Vietnam, Six Senses Ninh Van Bay Resort is an ideal resort for nature lovers who want to enjoy the fresh air and services "to the feet. between hair ".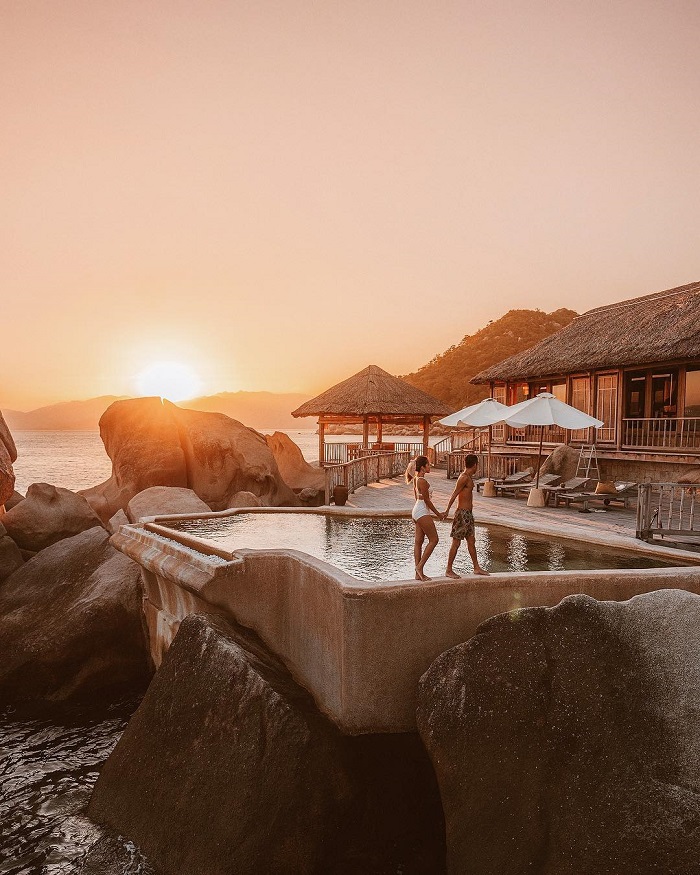 Isolated on a romantic island of Ninh Van Bay, Six Senses Ninh Van Bay Resort is like a quiet and completely secluded shelter; It seems that only you with blue sea, white sand, golden sunshine and green hills.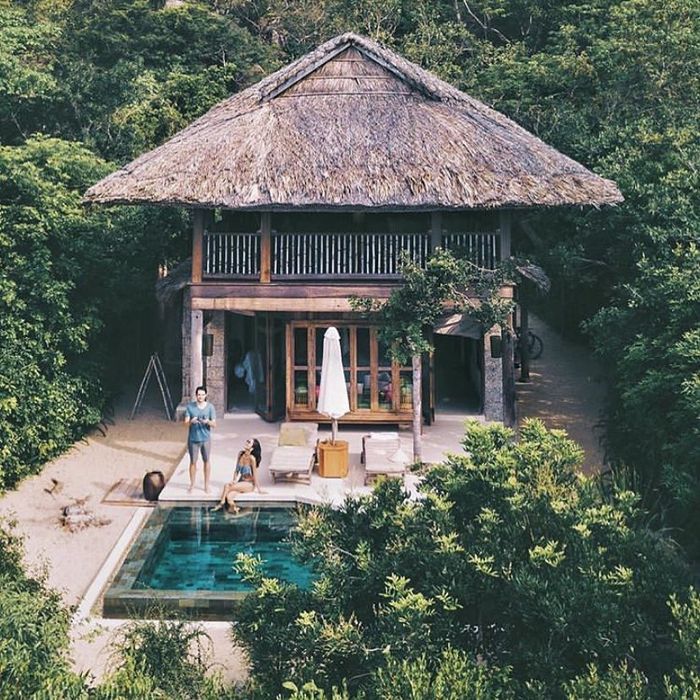 Amanoi Resort
Address: Vinh Hy Village, Vinh Hai Commune, Ninh Hai District, Ninh Thuan Province
Amanoi Resort is an absolute name that cannot be ignored in the list of beautiful resorts in Vietnam. Although the price is quite high for one night of stay, this resort is always the first choice for many people.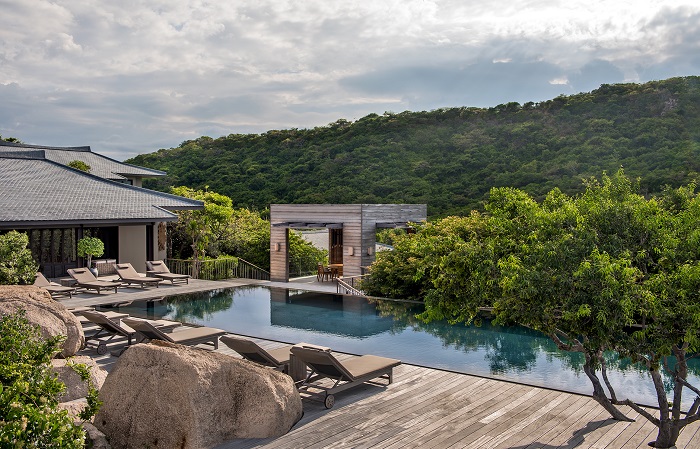 Located on a high mountain slope, nestled among wild mountains and with a wide view of the beautiful Vinh Hy Bay, this is one of the most impressive resorts in Vietnam. After that, there must be special 6-star facilities inspired by meditation, creating the feeling of being lost in the midst of a fairy tale.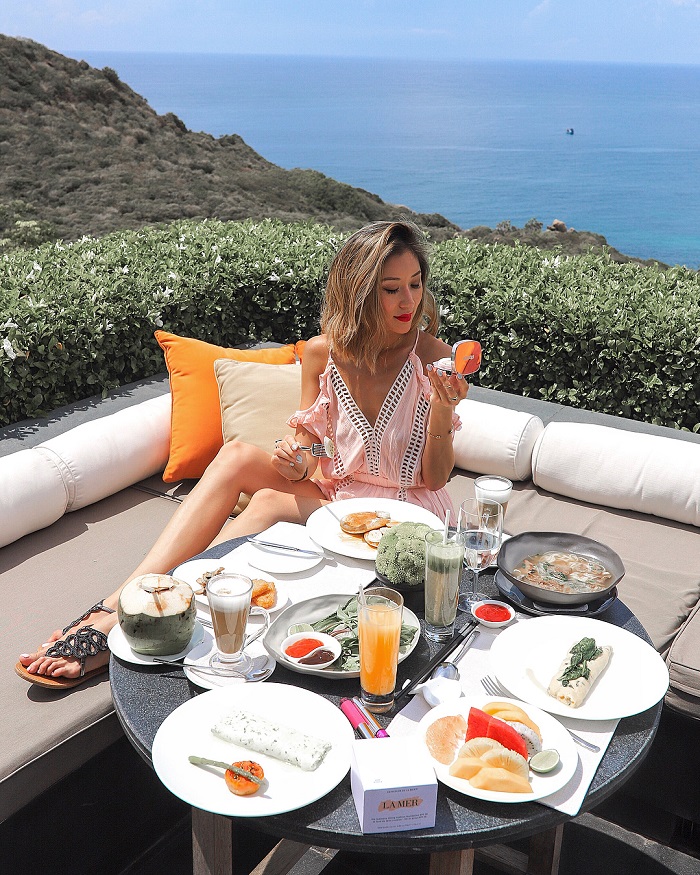 Six Senses Con Dao Resort
Address: Dat Doc Beach, Con Dao District, Ba Ria Vung Tau Province
As the first 5-star resort in Con Dao, Six Senses Con Dao is considered as a paradise on earth. In accordance with the criteria of the whole system, this best-class resort in Vietnam is very friendly with nature, using local materials such as wood, stone, bamboo, etc. close, familiar, luxurious and modern.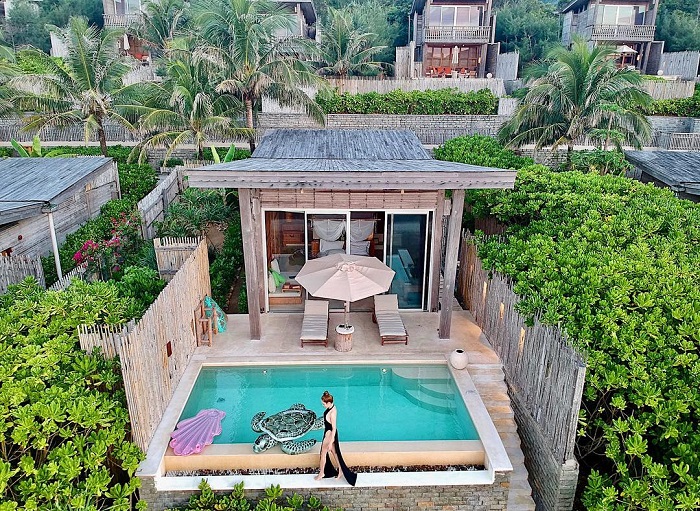 Six Senses Con Dao as a refuge to get away from the bustle and bustle of the city; giving you the perfect time and space to recharge, regain vitality after hard working days.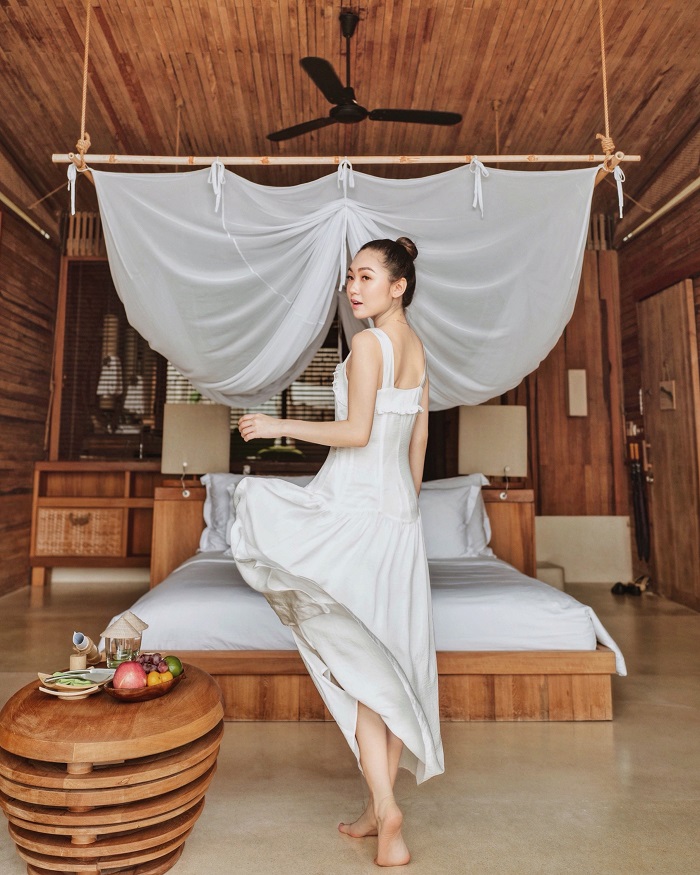 The plus point of this beautiful resort in Vietnam is the outdoor cinema - in the top 10 most romantic outdoor cinema in the world. You can enjoy classic films of the 7th art in a poetic sea.
Poulo Condor Boutique & Spa
Address: Bai Vong, Co Ong, Suoi Ne Hamlet, Con Dao, Ba Ria - Vung Tau
Inspired by the typical architectural style of the 18th century, Poulo Condor Boutique & Spa consists of 36 classrooms with classic views, overlooking the vast ocean or rolling hills.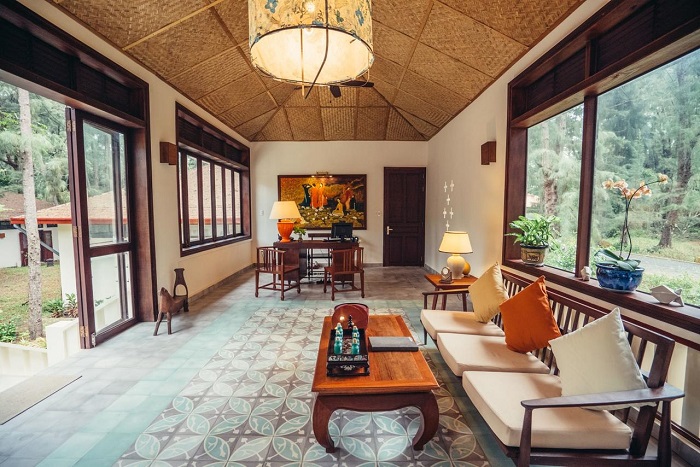 With the main white tone highlighting the delicate and luxurious beauty, this beautiful resort in Vietnam makes you feel like you are going back in time to live in a sumptuous old villa of the aristocracy.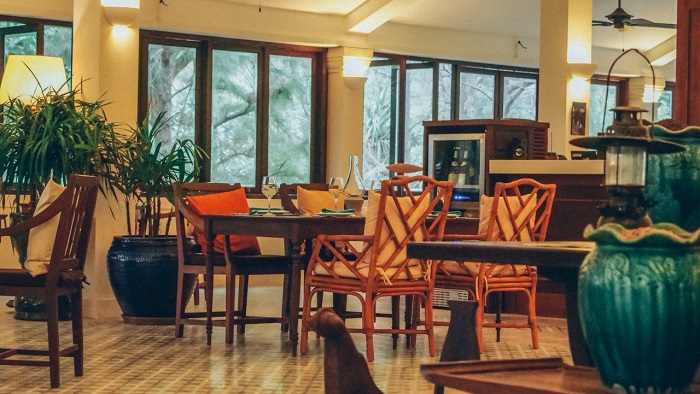 JW Marriott Phu Quoc
Address: Bai Khem, An Thoi, Phu Quoc, Kien Giang
As the most luxurious resort on the pearl island of Phu Quoc, JW Marriott is considered as an artistic masterpiece with every small corner that is meticulously designed, unique, exuding extraordinary splendor.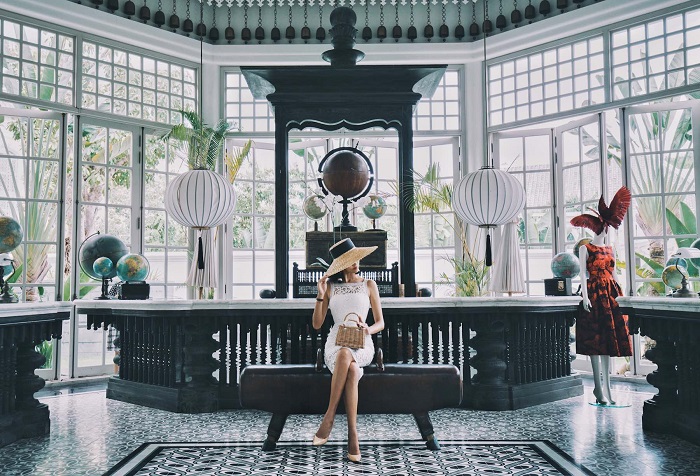 Coming to this beautiful resort in Vietnam, you not only enjoy the beauty of the sea and mountains, but also have the opportunity to experience the culinary excellence with world-renowned chefs. JW Marriott Resort is the first choice for a luxurious and unforgettable vacation when traveling to Phu Quoc.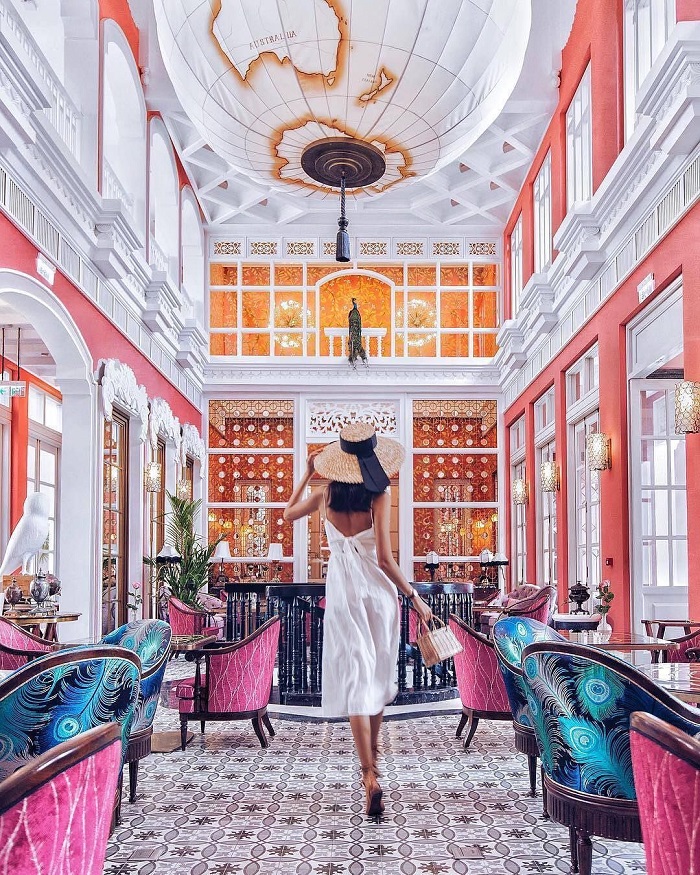 Above are the top luxury resorts in Vietnam, the most attractive destination in the summer of this year. With world-class designs and unique experiences, taking great care of each customer's feelings, these resorts are really worth the money!